Build the profitable farm business of your dreams!
What is the Farm Business Lab?
Farm Business Lab is an 8 week business planning program with ongoing support that will change the course of your farm. You will work with experienced coaches and facilitators to launch or grow your farm business over the course of the class.
Who is the Farm Business Lab™ for?
The Farm Business Lab™ is for farm entrepreneurs. Previously only available to specialty crop producers, the Farm Business Lab is now open to all kinds of farmers.
What: Hands-on exercises, learning tools, dialogue, access to seasoned entrepreneurs, accountability for completing a business case document and business case presentation, and building a peer network.
Why: Farm Business Lab™ provides proven, practical business tools and builds confidence — you are the future of our local economy — and increases your chances for success significantly. Use Business Lab™ to build the vehicle to carry your idea, product, and dreams forward.
When: Eight class sessions over an eight-week period. Three hours of meeting time per class.
Where: The Hannah Grimes Center for Entrepreneurship, Keene, NH
Benefits of the Program
Farm Business Lab™ for business is a collaborative program. You will work with the instructor and other participants to discuss your business and dive deeply into the components of your business. The instructor's role is to help facilitate the discussion and offer insight, where helpful.
We also invite a number of community-based entrepreneurs to share their expertise and experience with either starting a business or supporting growing businesses. Guest speakers include business founders, service providers, working professionals, and all-around wise sages.
Farm Business Lab™ offers an ideal setting for discovery, hands-on application of practical business tools, and the ability to clearly communicate the value of your product or service, and the benefits your business offers.
Clarity – Throughout the course, farmers will learn how to:
Enhance the competitiveness of your business
Receive technical assistance
Receive peer support from other farmers
Create a business plan
And more!
Connections:
The network of fellow entrepreneurs will become your support system for years to come
You will have access to the network of business coaches at the Hannah Grimes Center
The following criteria may be taken into consideration for selection:
Producers needs/goals are a good match with program curriculum
Demonstrated interest in improving profitability and efficiency of your business
Demonstrated readiness to participate fully
Demonstrated trajectory for growth
Schedule, Cost, How to Apply
Schedule
The meetings for this program will take place at Hannah Grimes Center for Entrepreneurship. Farm Business Lab™ meets on Thursdays for a three-hour energetic, hands-on work session. Full participation in all sessions is required!
Farm Business Lab™ meets once a week for 8 weeks, on Thursdays from 4:30 PM -7:30 PM on the following dates: 01/18, 01/25, 02/01, 02/08, 02/15, 02/22, 02/29, **3/07 – this last class is the culminating Pitch Event held on Thursday Night from 5:00 PM- 8:00 PM
The next cohort begins on January 18th, 2024.
There are no upcoming events at this time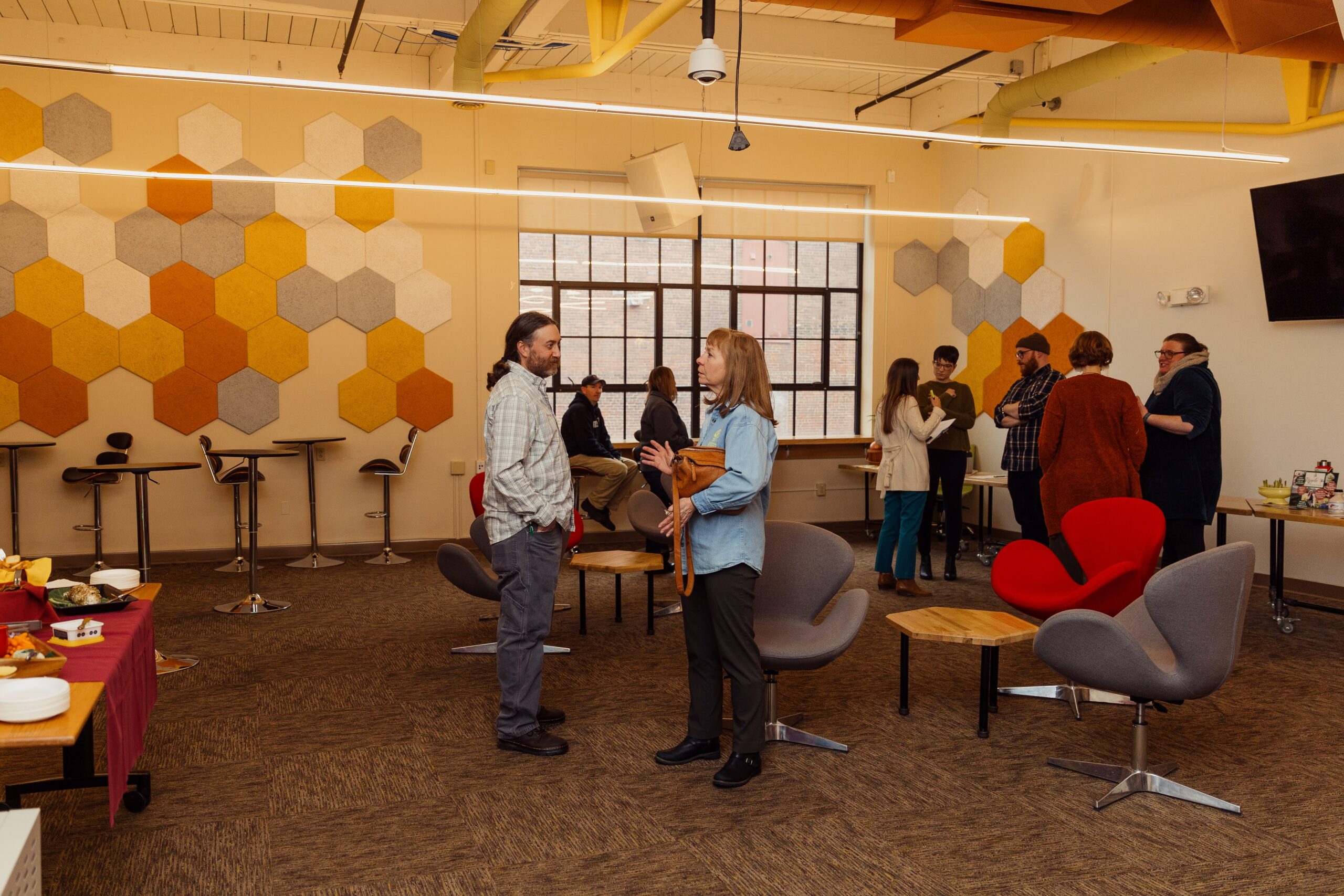 Cost
The tuition for Business Lab! is $700.
We have scholarships available for qualifying applicants.
A non-refundable deposit ($100) is requested in advance of the class. The remaining cost of the class is due before the first day. Both may be paid online.
Application Process
Complete a Farm Biz Lab™ application.
Please complete our Intake Form.
Submit your Application and Intake Form to us by December 4, 2023
Applications will be reviewed and applicants will be contacted by December 22 to confirm program acceptance or schedule an additional interview, if necessary.
Thinking of starting your business?
Call us to get started!