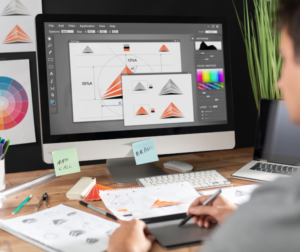 This workshop will cover the often-overlooked aspects of logo design relevant to creating a logo that is strategically branded, functional in all applications, and devoid of qualities that pose risk of trademark infringement. Topics covered will include, but are not limited to, logo development best practices, long-term and short-term considerations, pitfalls to avoid, as well as examples of all of the above. This workshop will focus less on artistic technique and software specific information like many logo design courses available online and will instead emphasize the importance of performance, utility, and versatility of the logo to a business over its lifespan. No prior design experience is required to benefit from the workshop and all material discussed will be fundamental and universal.
*This is an online workshop
About the Instructor: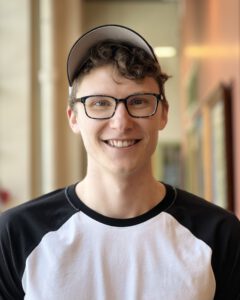 Ted Chartrand is the designer and owner at Logo Further LLC which specializes in logos and visual brand identity. His design approach emphasizes the importance of practicality alongside creativity. He spreads awareness that brand graphics succeed by being brand-driven, future-proof, and infringement-free. Ted helps entrepreneurs and business owners understand the technical requirements to make this happen, as well as the pitfalls to avoid. His experience spans commercial company projects, nonprofits, competitive teams, solopreneurs, and startups, as well as those that are rebranding. Ted helps professionals develop strategic, versatile brand iconography that serves as a permanent solution.